new contest season traditionally with CQ WW 160m Contest. Our contest team consisted of OM2VL,OM3BH,OM3RM,OM7JG and microwave group OM5KM,OM5CM. Jožo OM3GI stayed at home and he participated in contest as OM0R. The winter this year is more cold than last years in south Slovakia also.Palo OM5CM came on location on Thursday evening so that attached wood into oven and provided warm for the rest of team in the contest house.

fffgghžzjhuuý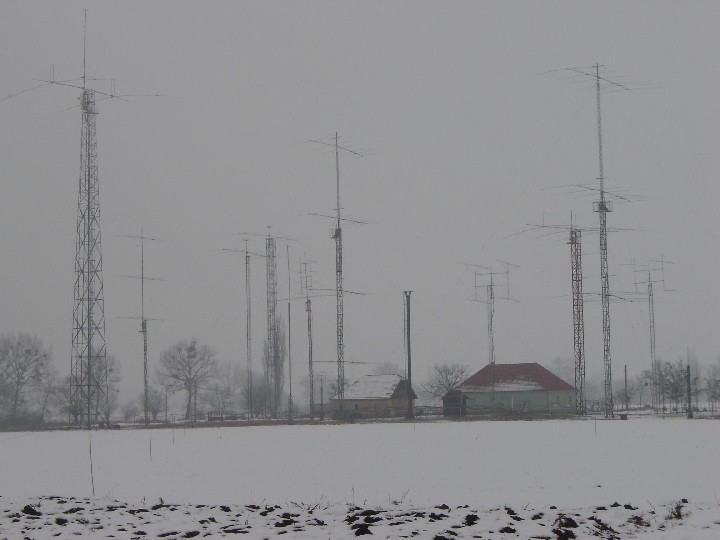 Winter at OM8A
The others members arrived on Friday before noon. We needed to repair two beverages /East,South/, which were damaged because of agricultural jobs in December.Following positive experience from the last CQ WW 160m Contest Tibor OM3RM connected hamshack which consists of twice ICOM IC7700 with special switching box and amplifier OM Power. Even though CQ 160m is single band contest we used lot of connecting cables. Laci OM2VL is starting contest on 1832Khz. During the first five minutes he made 3QSO only.We had been nervous, but later situation was stable. On Saturday morning we had about 900QSO, 47 US/VE states and 70 DXCC countries.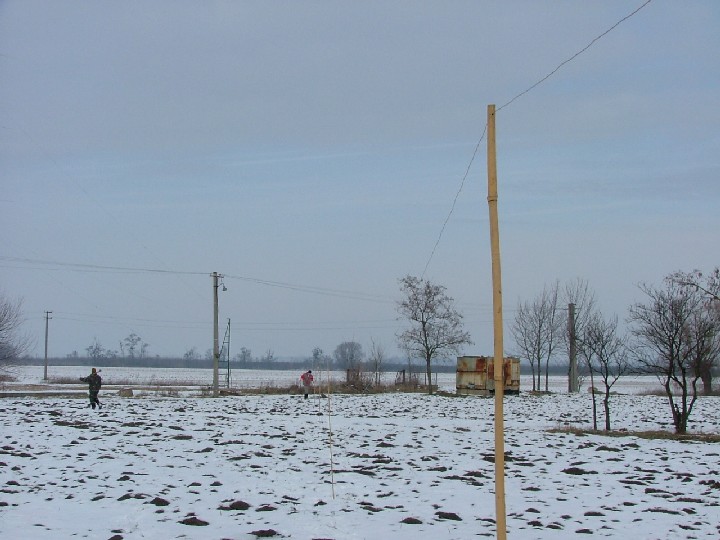 Beverage to Africa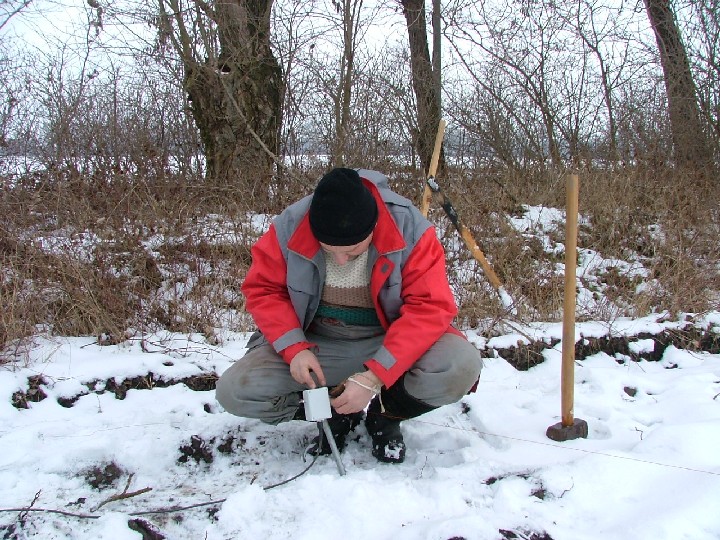 OM3BH connecting trafo to beverage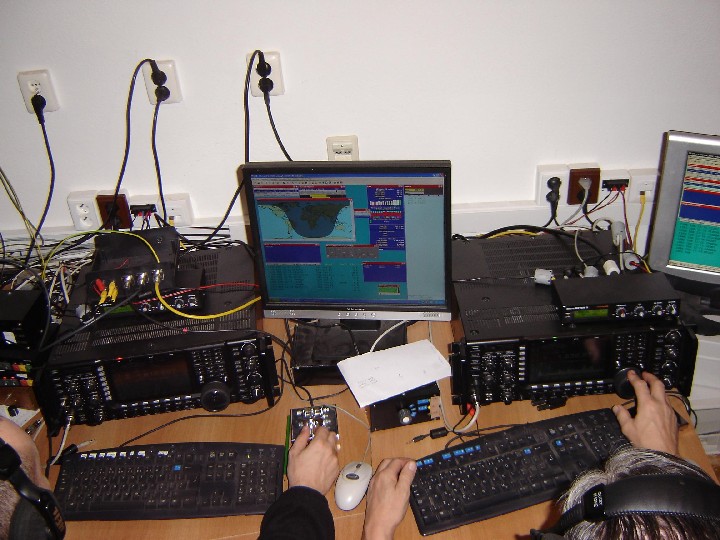 Hamshack 2x ICOM 7700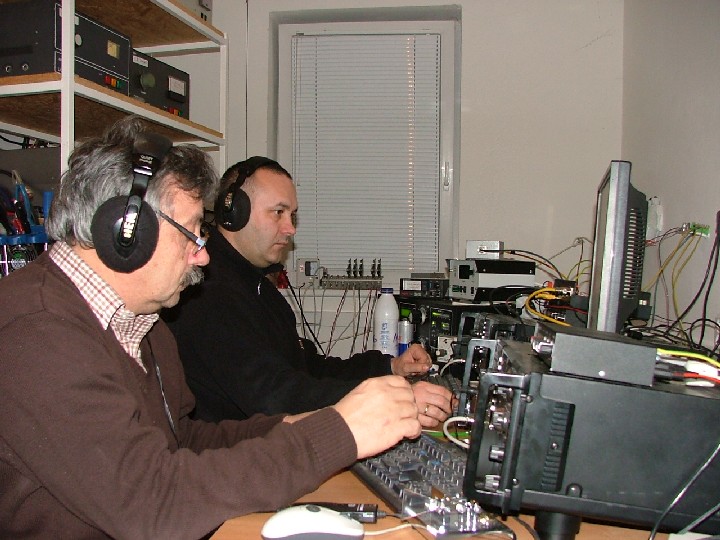 OM3RM and OM2VL
Afternoon we hold frequency in JA segment. It is very hard job , its difficult to make QSO there. But East was sweard for us . We logged 11 JA,several UA9,JT,BY only.
During second night TOP band unopened as being expectations and QSOs increse slowly.
After second night we had around 1650 QSO,54 US/VE states and 86 countries. We finished contest in trio OM3BH,5KM and 7JG.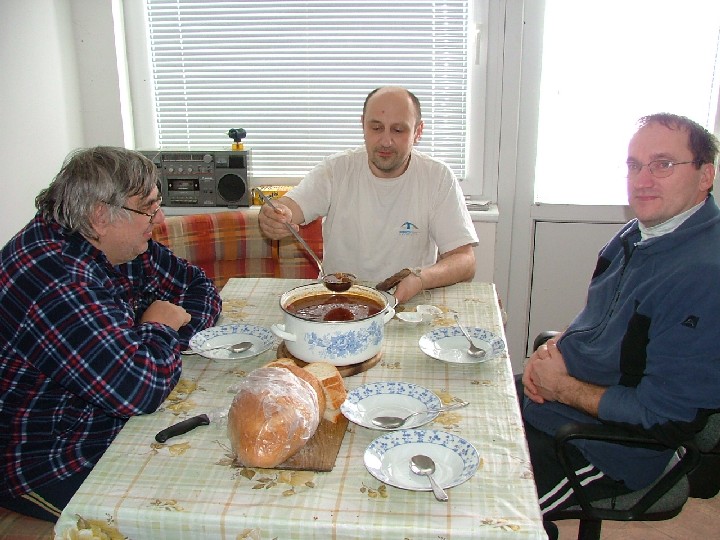 dinner: L to R OM5KM,OM3BH,OM7JG
Sunday evening has just been torment with hopeless waiting for end of contest. We logged only one multiplier /SU9HP/.In the end we finished with 1853 QSO/54 states/87 DXCC and total score around 1.6M points. Subject to terms propagation we are satisfied with our result.
CU in the next contest.
Statistics:
Worked DXCC
4L | AS | 1 | 1
4X | AS | 1 | 1
5B | AS | 3 | 3
6W | AF | 1 | 1
9A | EU | 21 | 21
A7 | AS | 1 | 1
BY | AS | 1 | 1
C6 | NA | 1 | 1
CE | SA | 1 | 1
CN | AF | 1 | 1
CT | EU | 2 | 2
CT3 | AF | 2 | 2
CU | EU | 2 | 2
CX | SA | 1 | 1
DL | EU | 251 | 251
E7 | EU | 5 | 5
EA | EU | 30 | 30
EA6 | EU | 1 | 1
EA8 | AF | 3 | 3
EI | EU | 6 | 6
ER | EU | 6 | 6
ES | EU | 3 | 3
EU | EU | 21 | 21
EY | AS | 1 | 1
F | EU | 26 | 26
FM | NA | 1 | 1
G | EU | 61 | 61
GD | EU | 2 | 2
GI | EU | 1 | 1
GM | EU | 6 | 6
GU | EU | 1 | 1
GW | EU | 4 | 4
HA | EU | 44 | 44
HB | EU | 8 | 8
HB0 | EU | 1 | 1
HC | SA | 1 | 1
HK | SA | 1 | 1
I | EU | 60 | 60
IS | EU | 1 | 1
IT9 | EU | 6 | 6
JA | AS | 11 | 11
JT | AS | 1 | 1
KP2 | NA | 1 | 1
LA | EU | 13 | 13
LX | EU | 1 | 1
LY | EU | 34 | 34
LZ | EU | 14 | 14
OE | EU | 17 | 17
OH | EU | 29 | 29
OH0 | EU | 2 | 2
OK | EU | 106 | 106
OM | EU | 41 | 41
ON | EU | 19 | 19
OY | EU | 1 | 1
OZ | EU | 12 | 12
P4 | SA | 1 | 1
PA | EU | 39 | 39
PJ2 | SA | 1 | 1
PY | SA | 1 | 1
PY0F | SA | 1 | 1
S5 | EU | 51 | 51
SM | EU | 33 | 33
SP | EU | 56 | 56
SU | AF | 1 | 1
SV | EU | 6 | 6
SV9 | EU | 1 | 1
T7 | EU | 1 | 1
TA | AS | 1 | 1
TF | EU | 4 | 4
TK | EU | 1 | 1
UA | EU | 165 | 165
UA2 | EU | 5 | 5
UA9 | AS | 55 | 55
UK | AS | 2 | 2
UN | AS | 8 | 8
UR | EU | 128 | 128
V3 | NA | 1 | 1
VP9 | NA | 1 | 1
XE | NA | 2 | 2
YB | OC | 1 | 1
YL | EU | 10 | 10
YO | EU | 35 | 35
YU | EU | 17 | 17
YV | SA | 1 | 1
Z3 | EU | 1 | 1
ZC4 | AS | 1 | 1
ZF | NA | 1 | 1

Worked States/Provinces
CT | 6 | 6
MA | 18 | 18
ME | 6 | 6
NH | 9 | 9
RI | 3 | 3
VT | 3 | 3
NJ | 16 | 16
NY | 24 | 24
DE | 1 | 1
PA | 18 | 18
MD | 10 | 10
DC | 1 | 1
AL | 5 | 5
FL | 21 | 21
GA | 8 | 8
KY | 1| 1
NC | 7 | 7
SC | 5 | 5
TN | 10| 10
VA | 21| 21
AR | 4 | 4
LA | 1 | 1
MS | 1 | 1
NM | 4 | 4
OK | 2 | 2
TX | 14| 14
CA | 11| 11
AZ | 3 | 3
ID | |
MT | 1 | 1
NV | 1 | 1
OR | 2 | 2
UT | 2 | 2
WA | 1 | 1
WY | 1 | 1
MI | 10 | 10
OH | 19| 19
WV | 1 | 1
IL | 11| 11
IN | 8 | 8
WI | 8 | 8
CO | 9 | 9
IA | 3 | 3
KS | |
MN | 10| 10
MO | 2 | 2
ND | |
NE | 1| 1
SD | |
NB | 2 | 2
NS | 3 | 3
NF | 1 | 1
PEI | 1 | 1
LB | |
QC | 3 | 3
ON | 16| 16
MB | |
SK | 1 | 1
AB | 3 | 3
BC | 2 | 2
NT | |
YT | |
NU | |
Powered by Win-Test 4.3.0 http://www.win-test.com